It's lunch time on the farm!

Mama Cat is trying to feed her own young kittens and some older kittens who are almost grown. Can you count them all?
How many young kittens? How many older kittens?
How many cats in all, including Mama? (The answer is below.)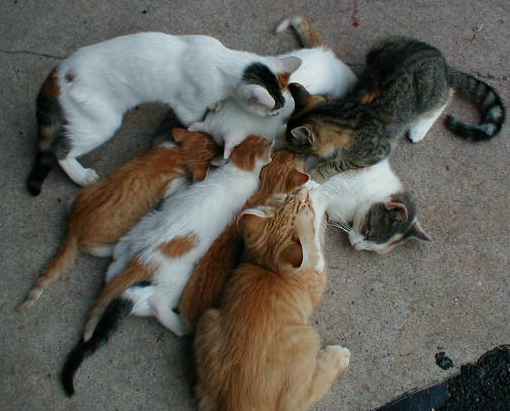 Think first. Then wave your mouse over the magic chalkboard for the answer.
If you can't see the answer, click here.
© copyright 2004 - Wendy Petti of Math Cats. All Rights Reserved.
The photos and other content at Math Cats may not be used on any other website (or anywhere in the "real" world!).