A Tight Squeeze
"You never know if you'll fit until you try it... right?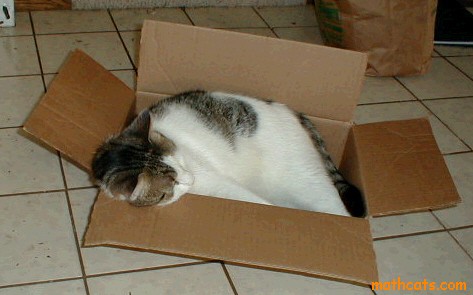 "Hmmmm.... not too comfy, I'm afraid."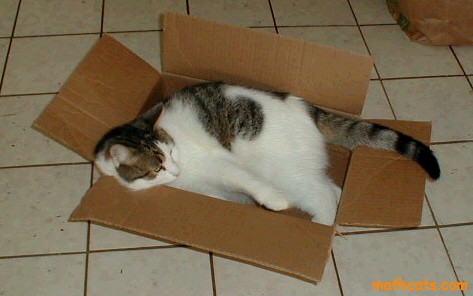 "Let's try it this way..."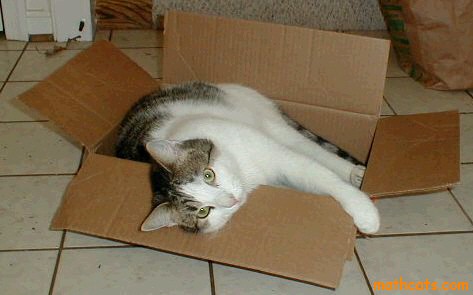 "Sigh. This is the best I can do."


If this box is 12 inches high, 14 inches wide, and 4 inches deep,
what is its volume in cubic inches?




Think first. Then wave your mouse over the magic chalkboard for the answer.
If you can't see the answer, click here.

How might we estimate Oreo's volume? What is your best guess?

We would love to hear your ideas and your estimates!
You can send your ideas through the Math Cats Mailroom.


math cats' mailroom
© copyright 2004 - Wendy Petti of Math Cats. All Rights Reserved.
The photos and other content at Math Cats may not be used on any other website (or anywhere in the "real" world!).