Yummmmmy! Rastus thinks there are 3 fish swimming in a fishbowl. He even peeks around the back for another view. But these fish are really just colored pixels on the computer monitor.
(See below for some math questions about pixels!)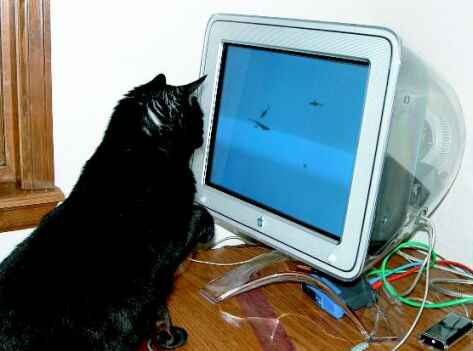 photo © Dave Wood of Lakewood, Colorado, shared on Math Cats with permission


If the screen resolution of the computer monitor is 800 x 600 pixels, how many pixels are there in all?

What if the screen resolution is 1024 x 768?


Think first. Then wave your mouse over the chalkboard for the answer.
If you can't see the answer, click here.