Look What I Caught!

Who's caught? Who's not? It depends on which kitty you ask. But they are each holding onto their prize for dear life.
Do you know how many muscles a cat has?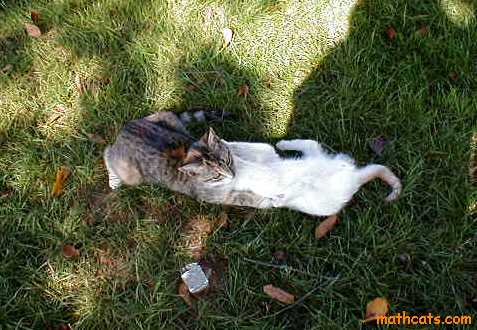 Think first. Then wave your mouse over the chalkboard for the answer.
If you can't see the answer, click here.
© copyright 2004 - Wendy Petti of Math Cats. All Rights Reserved.
The photos and other content at Math Cats may not be used on any other website (or anywhere in the "real" world!).